With great horror I had to discover that most localized rc files of the ToolkitPro (e.g. Source/Controls/res/resource_de.rc) contain absurd translation errors - probably due to the use of bad AI-based translation tools. As in the attached example for "lighter" = "heller" - the German translation here is a Zippo, that is indeed a Lighter (the subject). Other wrong translations are e.g. "near by" / "nah dran" for "Close" (the window) or "Speisekarte" for "Menu".
Seeing these distorting translations among my users irritates me very much.
Maybe my hint can help the community to prevent this confontation. Maybe even someone from Codejock Software reads my contribution here. I would be happy to help with the translation, if that should be necessary. But after paying many dollars for the software over many years, I am a bit disappointed by the superficiality.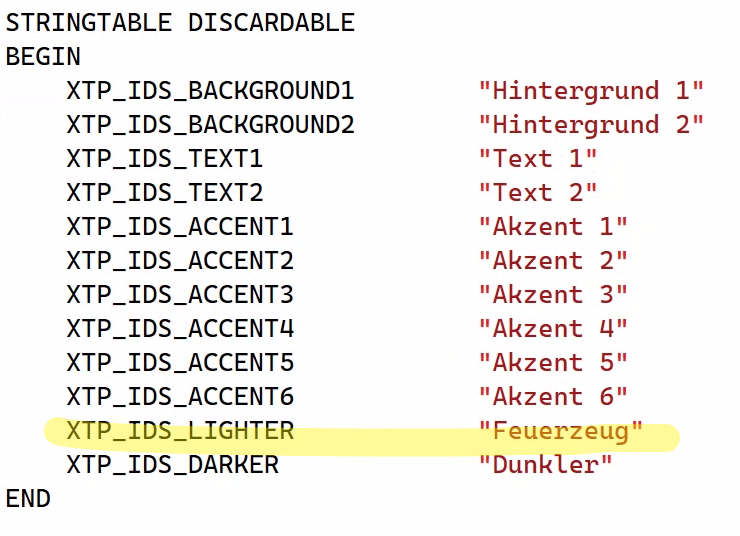 or even funnier: