Hi:
I'm using the report control as a tree with only one column. Item descriptions are XAML based.
When you take a look at the screenshot attached you can see that icons of records with children are placed with an offset of 2 or 3 pixels to the right of records with no children. I've marked the offset in the screenshot below with red vertical lines: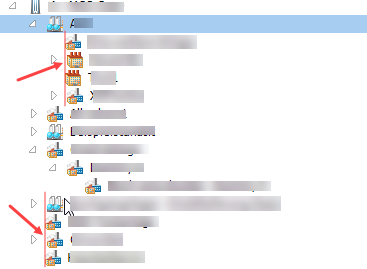 The XAML I use:
<WrapPanel TextBlock.FontFamily = 'Tahoma' TextBlock.FontSize = '8.25pt' TextBlock.FontQuality = 'ClearType' TextBlock.Foreground = '#000000'>
<TextBlock Margin = '5,0,0,0'>HERE IS THE ITEM DESCRIPTION</TextBlock></WrapPanel>

How can I fix this (using v.17.3.0).