Okay, I've got it... well, sorta working.
We are trying to use the PGrid as a catalog.
How do I get the VALUE not to blank out when the GridItem is selected?
Before selecting the GridItem...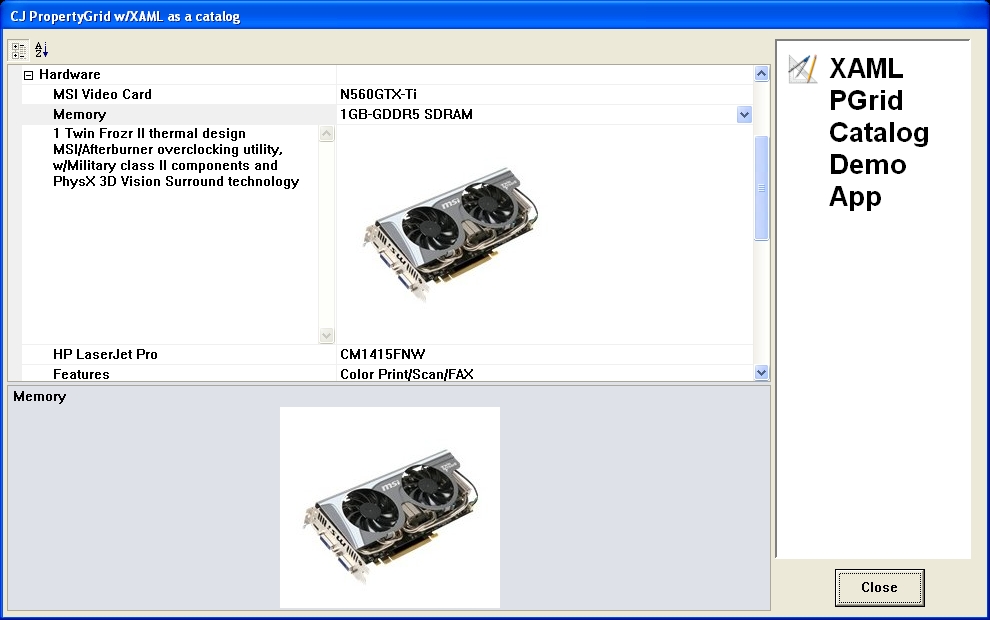 After selecting the GridItem...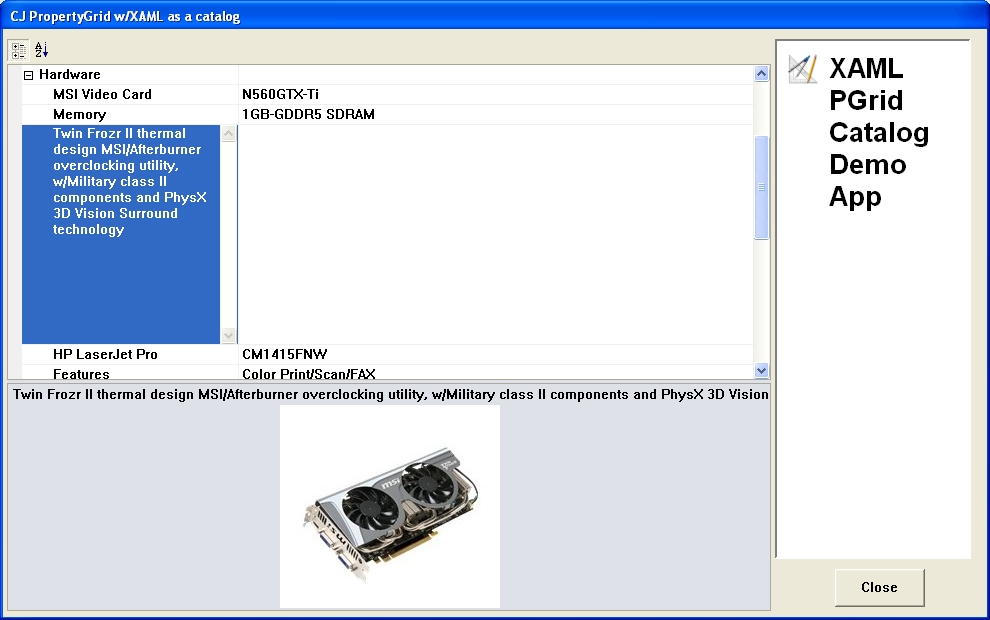 Notice too that the CAPTION uses a XAML <ScrollViewer> and it displays correctly in the caption but fails when displayed in the HELP section. If the DESCRIPTION is set to the same XAML code it seems to work as expected (The <ScrollViewer> works!).