Hi,
I found a regression in propertty grid. When using in Spin button, if you click on the up arrow button, after some clicks, the image of the down button disappears, but comes back if you move the mouse cursor.
Here is a screenshot of your demo application "PropertyGrid.PropertyGrid.exe"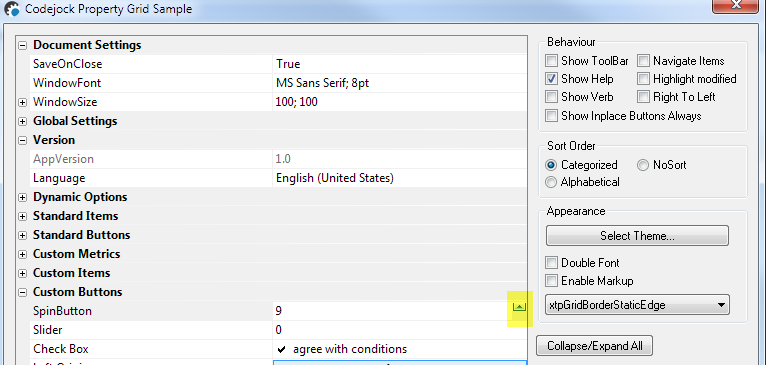 It can be reproduced with Toolkitpro 18.3.0 and 18.4.0. It was working fine with 17.1
I tried using different themes, and all have the same issue.
If it is possible to get a code patch to apply a fix when available, it would be nice.
Regard,
Fabien