I have problems with the horizontal scroll when using markup.
Specifying a ScrollViewer etc. in my code but it didn't work.
The I turned to the Markup ChartSample in the MarkupPad, and then I see the same problem.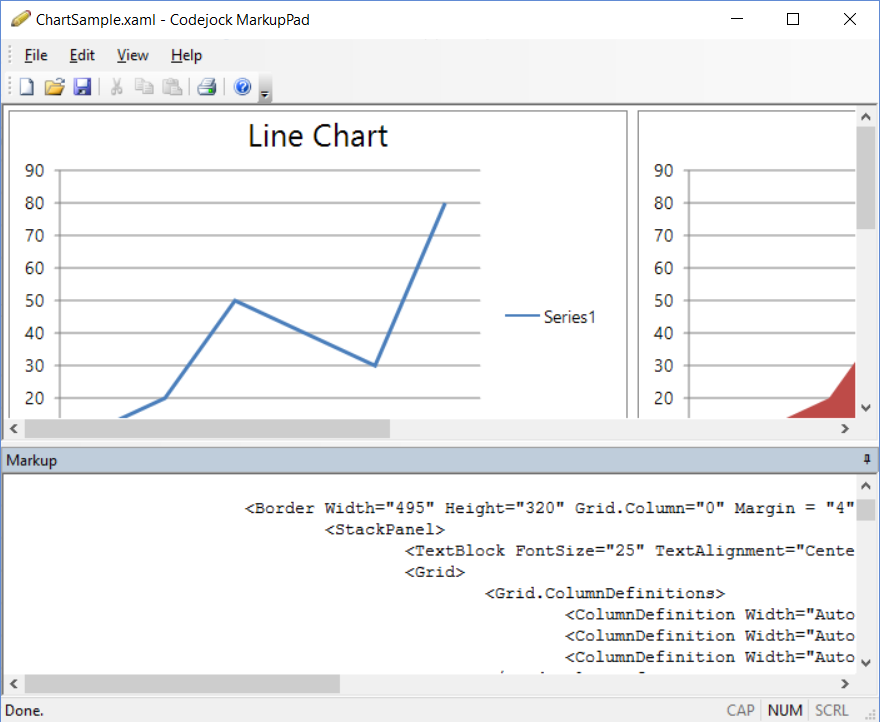 Making the window small to create both horizontal and vertical scroll-bars, size they are set to Auto.
Here the vertical scroll works correctly, but the horizontal does not work.
Easy to see in the sample.
-cpede