As can be seen using the Ribbon Sample and Office theme a vertical gab underneath the docking pane caption exist.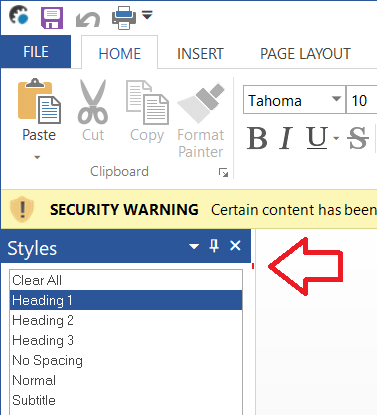 I want to have the content of the docking pane right up to the caption, but there is a gab. In the sample a dialog is added to the pane containing a list. Even though I move the list to a top position of 0, there still is a gab.
How do I get rid of the vertical gab?
-cpede