We are using the Calendar Control to show bookings for vehicles. Every vehicle is an extra schedule.
We are now trying to display additional info from the vehicles (like capacity etc.) in the schedule name and to show it in a readable manner, it would be necessary to use line breaks.
But simply adding a character 10 or 13 into it won't place the additional information on a new line.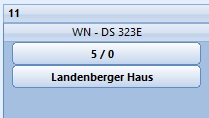 Can we (somehow) get multiple lines in the schedule header, to make something like this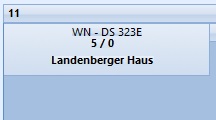 look like this?
Thanks and Best Regards,
Matthias