I would like to know, can I change my one calendar control to show multiple views for different kiosks.
I don't want to show the all 4 kiosk tasks in one calendar that is confusing to the user.
We would like to accomplish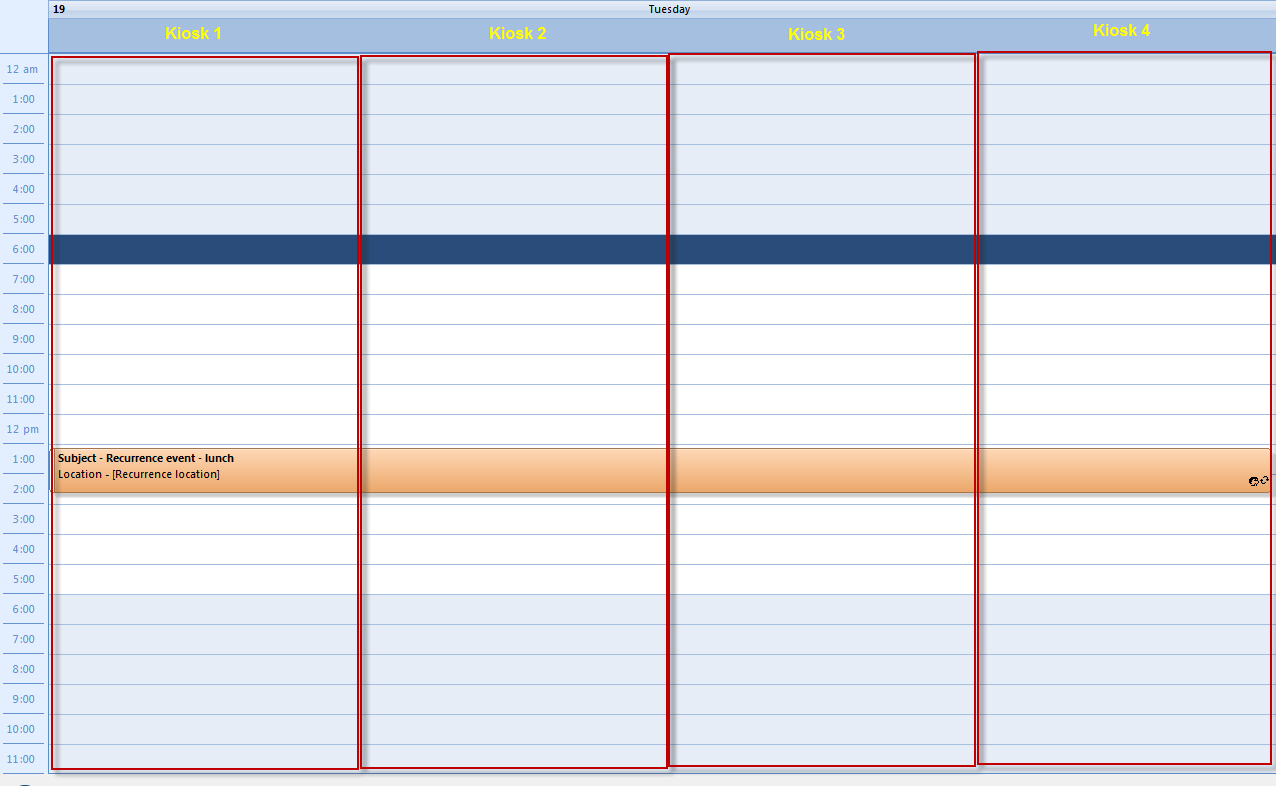 like the attached image. Something like in Doctor office, for each doctor have their own calendar but in single calendar control.
Really appreciate any help or hint to accomplish this