In response to post
https://forum.codejock.com/forum_posts.asp?TID=15138
Sample show how to add background image to Codejock Listview control. There's not too much code - just a few constants and declares and one small sub.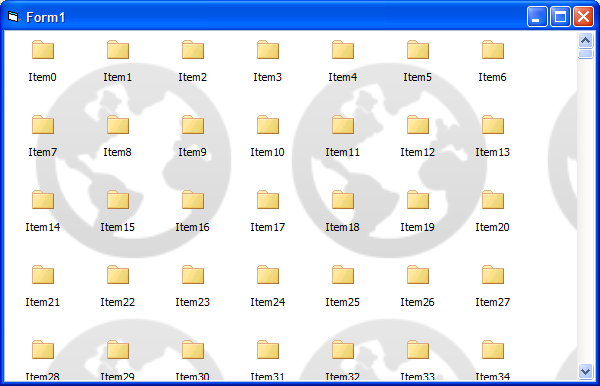 Alpha images are not working well due to the custom drawing done by Codejock. Also, it's not possible to subclass the WM_PAINT message and process it before Codejocks painting is done so all my efforts with alpha came to nothing.
Anyway, if you want background image and are either (A) satisfied to hard code the listview backcolor and fake alpha or (B) not use alpha images, then everything seems fine.
Tested working ok in Win98 and WinXP.
20090914_075743_ListView_Back_I.zip