i tried using skinframework so that the simple style combobox will be themed.
see screenshot.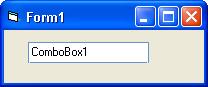 i believe this is not how it is supposed to be, right? there are gaps on both the lower left and the lower right corner. this is codejock v11.2.2. however in the beta4 of the suitecontrols this is the case.

in both versions if you have applied an appearance property, it is lost if you set the combobox style to simplecombo.