Hello,
During normal application closing called CXTPWinApp::ExitInstance() function.
All global codejock library variables should be removed in XTPShutdown() function that called from CXTPWinApp::ExitInstance().
Before XTPShutdown() call all dialogs or frames windows should be closed. Global variables already not used and can be deleted.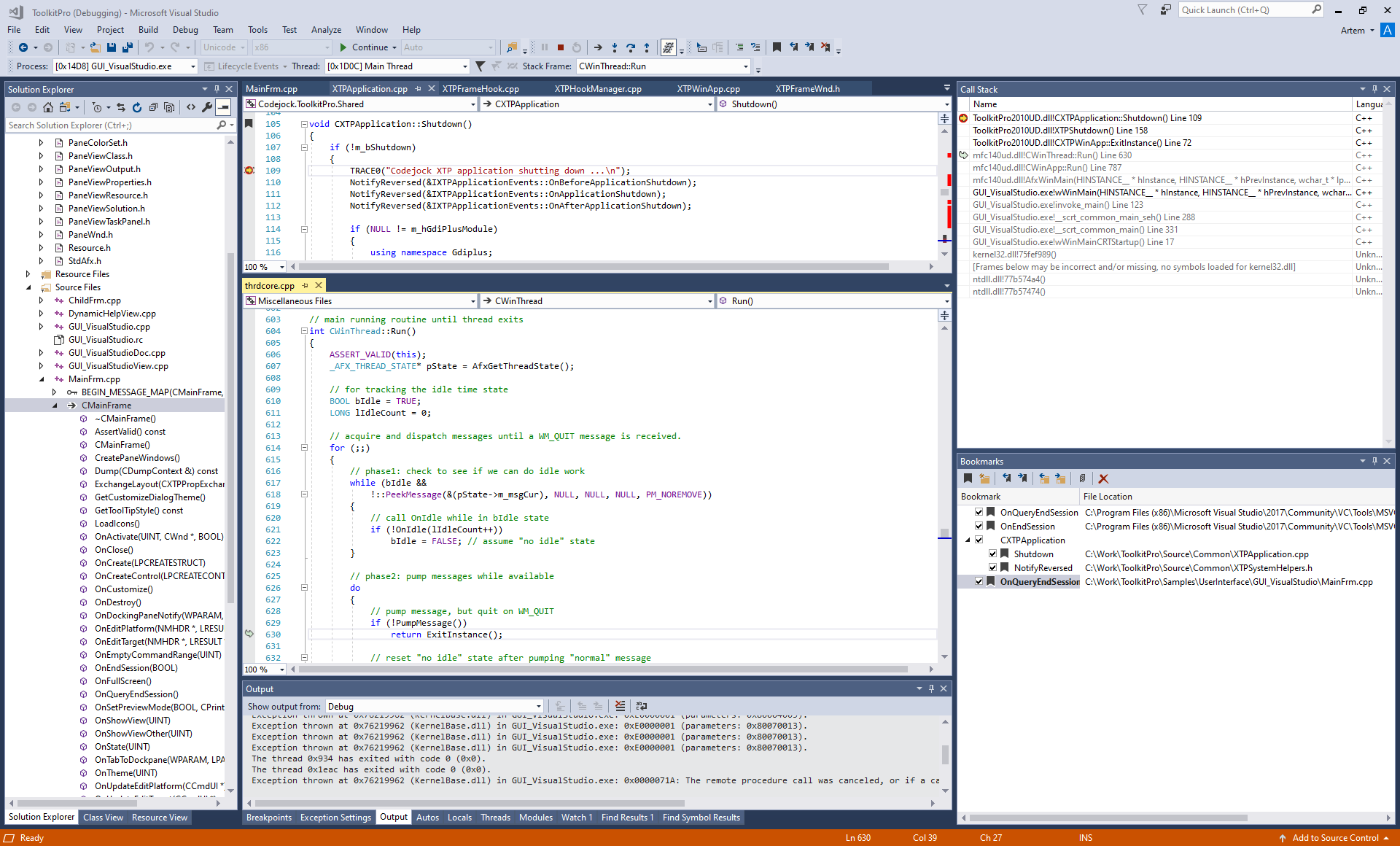 During application closing with CFrameWnd::OnEndSession() function
system will called pApp->ExitInstance() function that remove all global variables that currently used in CFrameWnd derived class, after this you get problem that your discribed.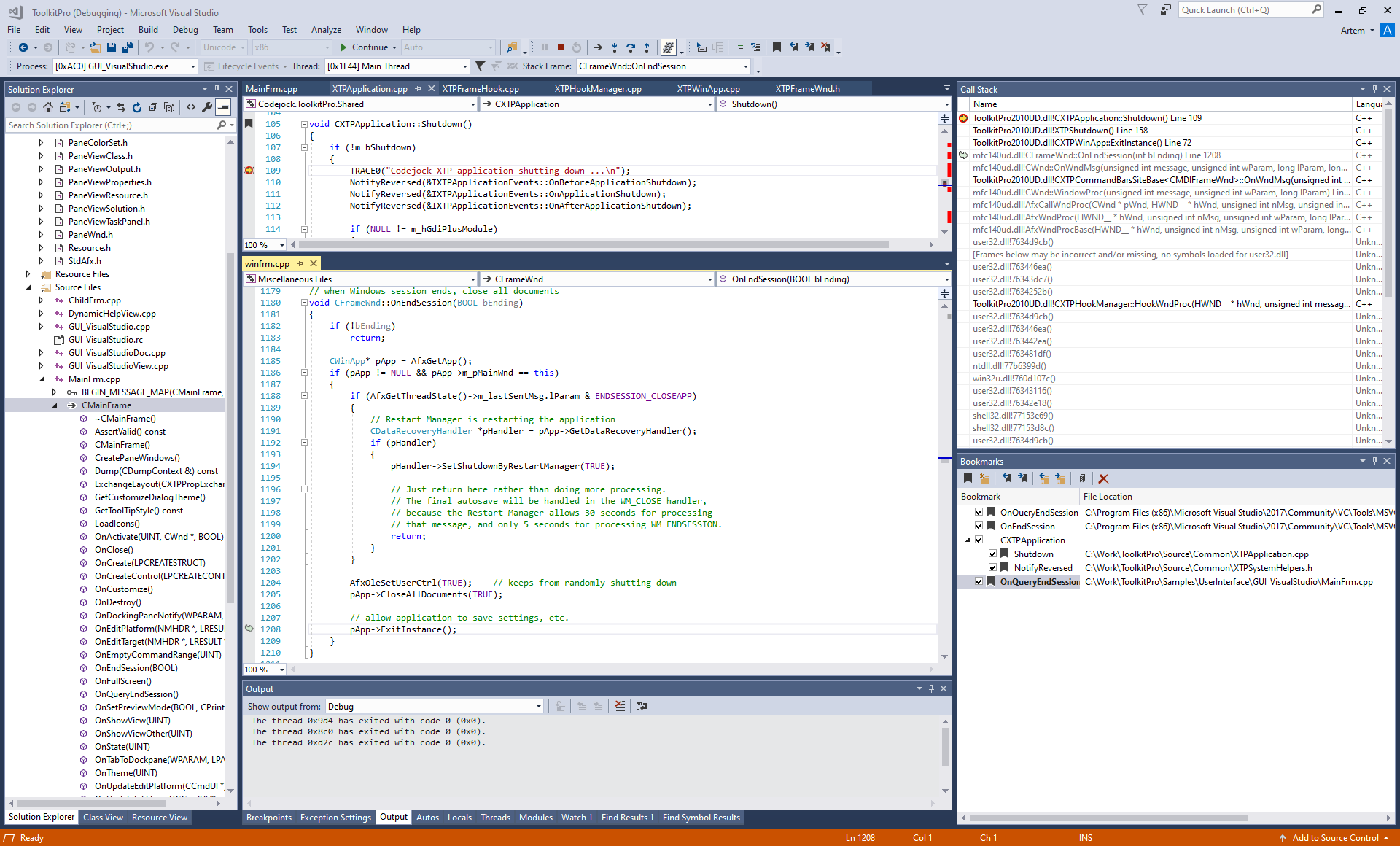 This document discribed Restart Manager API https://docs.microsoft.com/en-us/windows/win32/rstmgr/guidelines-for-applications. I think you need to get WM_CLOSE message during shutdown and application will be closed without problem.
Regards,
Artem Gontarenko