Hi,
Using SUMSUB gives a lot of problems when moving columns. I have the following.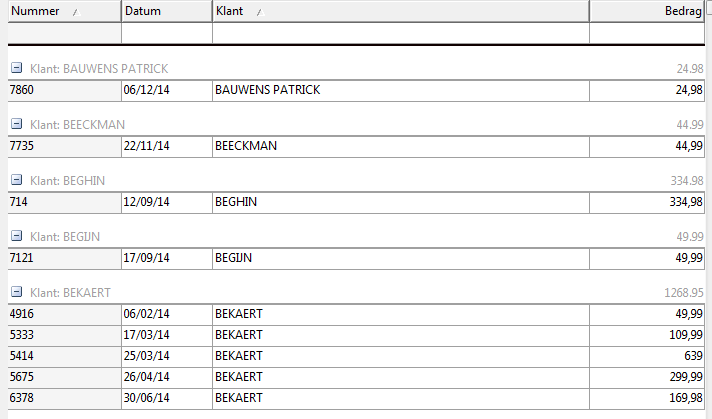 There is a grouptotal on the column Bedrag (amount). This is correct.
Now I move the column Bedrag to the second Column.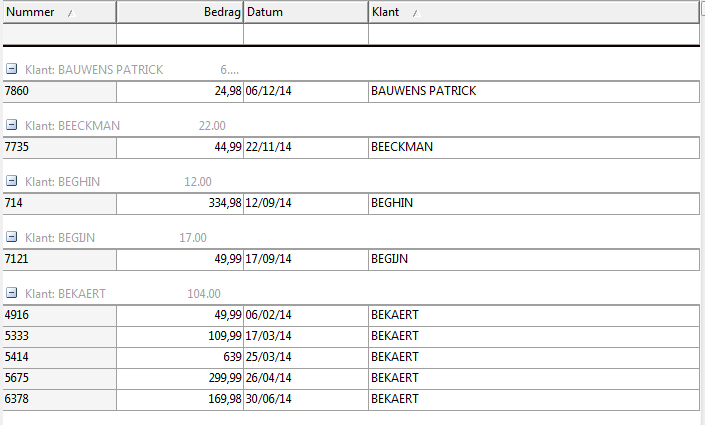 As you can see, the subtotal now totals the originally second column, which is the Date column. The subtotal is the sum of the days.
The cause of this problem is the way subsum is defined. It would be better to have a formula property for a column. Also the subsum should use the ITEMINDEX to define which items must be totalled.
I can dynamically change the groupformula, but with the current system i can't define in which column I want to put a subtotal, and I can't define that the subtotal in column 2 is in fact the data from item 4.
Anyone who uses this component and found a solution for this? I'm afraid there isn't any with the current behaviour and implamentation of the groupformula.
See also my previous post about the use of formula:
Topic: row:groupformula <-> column:groupformula.