Running your sample RibbonMDISample.vbp the QuickAccess, Standard Window Resizing Tools and some Custom Tools are all in the Title Bar of the mdi window.


it seems that to achieve this goal you set EnableFrameTheme in your app, as if i try to delete this line the behaviour is different and all the tools are in a new bar below the title bar.

In my application i am not able to put Quick Access and Standard Window Resizing Tools in the Mdi Title Bar, i tried both with and without EnableFrameTheme, but nothing change!

What i have to look for ? I just want the behaviour you have in your sample!




Here An image of my application and of your sample app.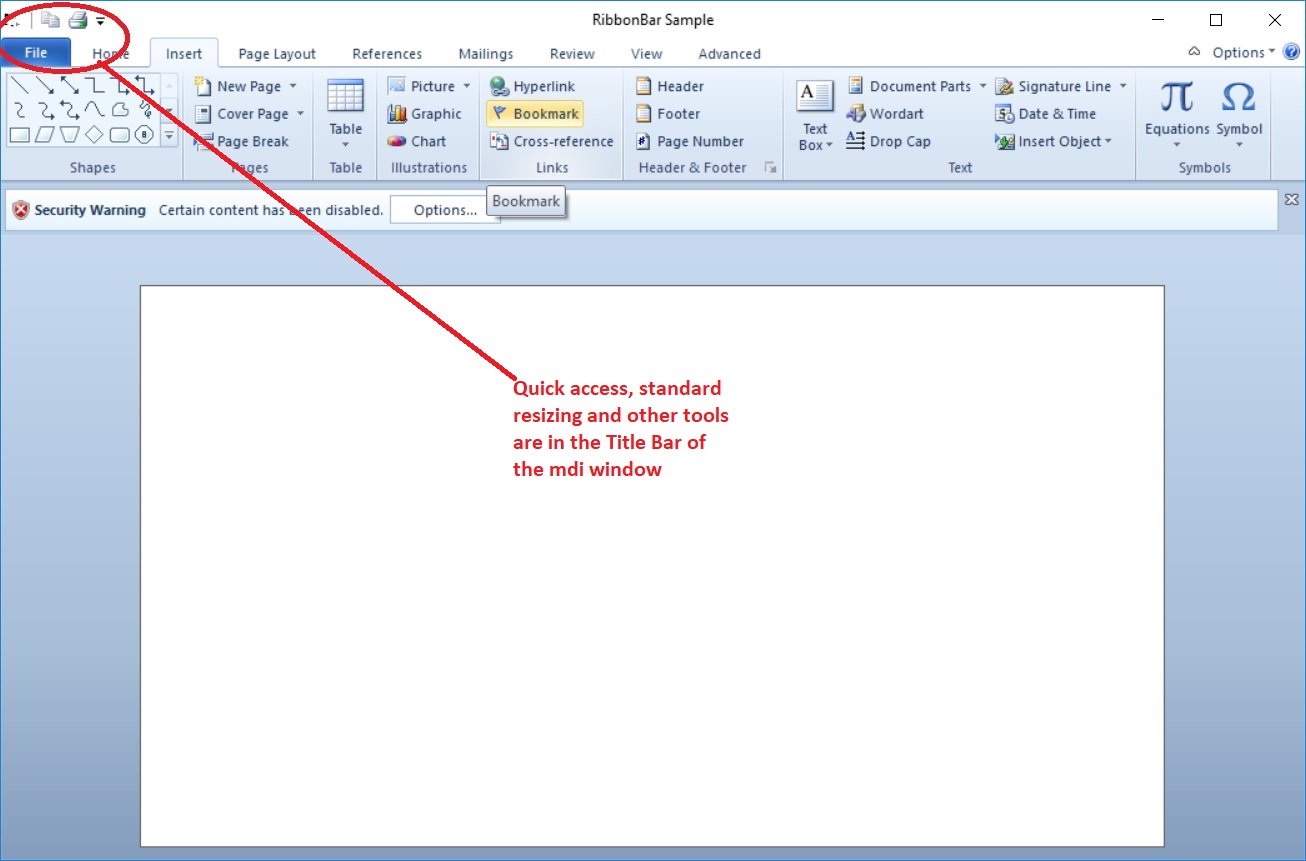 -------------
SuperPippo