In 18.6.0 printing the calendar view as ONE page doesn't work.
Customer has set the time range from 7:00 to 22:00. The printout needs to scale to 7:00 to 22:00, in fact it shows and prints like this (last 3 hours are missing):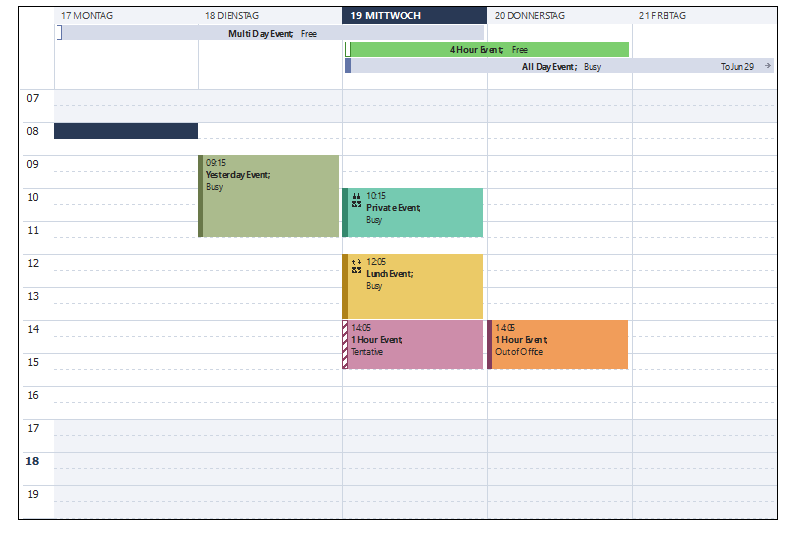 Can you pls fix this in 19.0.0.
Tested with CalendarDemo and Office 2016 theme.