Hi,
I found a display issue happening in Ribbon bar with split popup buttons (xtpControlSplitButtonPopup).
Problem can be reproduced with toolkitpro 18.4/18.5/18.6 using sample application "ribboncontrols.exe" (easier to see with some styles)

With 100% DPI there is a pixel of space between the button text and the horizontal separator.
with 150% DPI or higher this spacing disappears, which looks a bit ugly.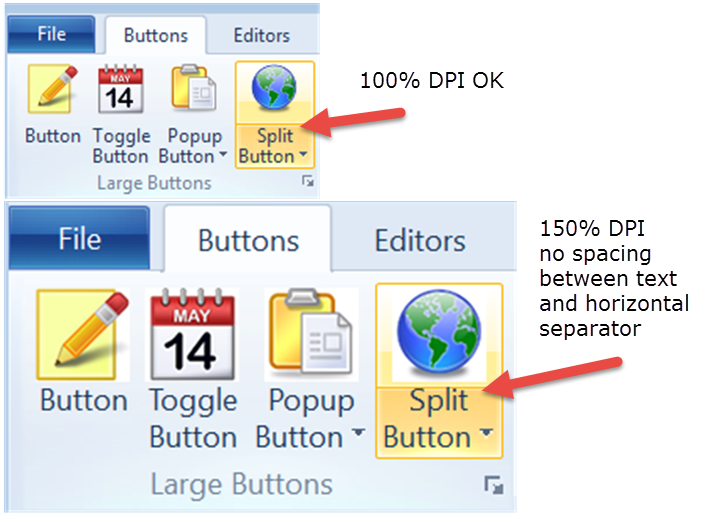 If you can provide code patch for version 18.6, it would be very nice.
Fabien