Hi;
I use the XT 18.3 report control in tree mode using two columns with fixed column sizes (auto size is false).
Whenever the control is smaller than the width sum of columns, we have problems with the horizontal scrollbar.
To show the problem I created this small picture with the same control shown three times in different control sizes: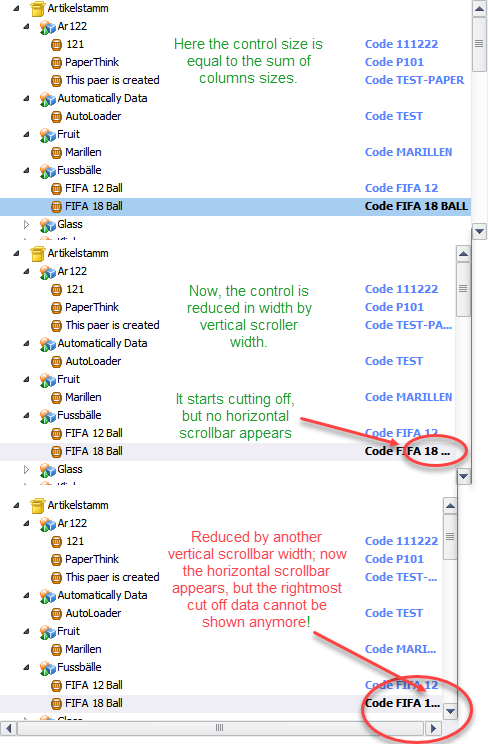 How can I fix this?