After updating to latest v18.0.1 we have in the calendar: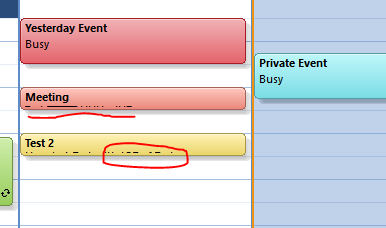 Tested in your calendar demo sample.
The second line (event note) should not be rendered if it doesn't fit in the event cell. Really annoying with a lot of events. This happens in Office 2007 and 2010 themes.
Please fix this and posting of a short patch here would be very kind!
Thanx!