Hi, I have a questions about CXTPTreeCtrl.
If I set 'SetExplorerTheme' , It's only changing + mark to arrow mark.
It's not applying TVS_TRACKSELECT option, accroding to OS version . Just Underline like Windows XP when mouse over.
(Now My PC on Windows 10)

But If you use CTreeCtrl and set SetWindowTheme(explorer), you can see that it's changed everything.
See the Arrow and tracking image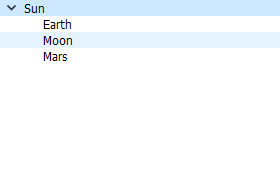 So Is there any way to apply this behaviour in CXTPTreeCtrl?
Work Environment:
Toolkit Pro v17.2.0
Visual Studio 2015
Windows 10
I'm looking forward to your reply!
Thanks