Hello,
Could you please do something or tell us how to make the currently selected day more visible on your calendar date picker control: CXTPDatePickerControl?
It is currently shown in gray which is not enough visible on some screens: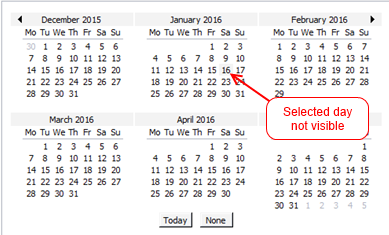 We are using the Codejock MFC ToolkitPro version 17.3.0, with Office2010 Silver skin and Office2013 theme.
Thank you in advance.
Best regards,