Hello?
First of all, my English is really terrible.
Please forgive me.
I want to get the argument value when I click the mouse somewhere on the graph.
I use fastline type chart control.
It's the test program I made below.
The code below doesn't get the "pPoint" pointer variable.
I quote this code from this forum.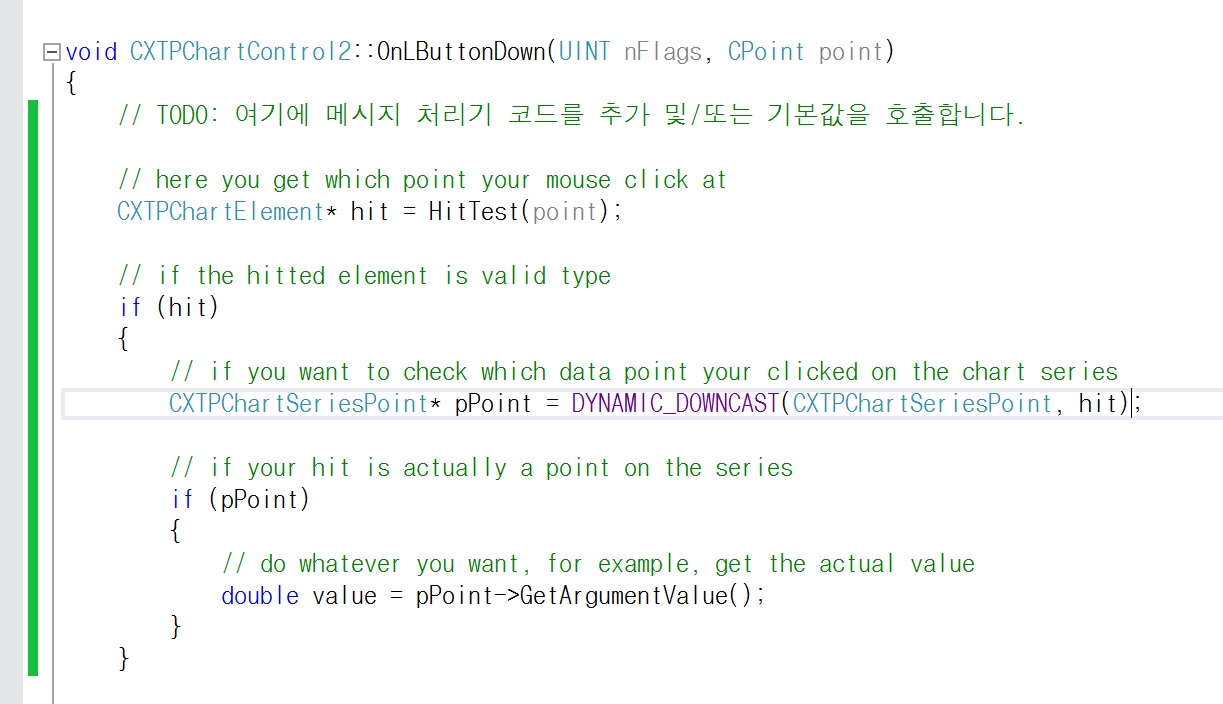 It seems that there is no one who success to get the "Argument Value" from fast line chart.
Is it true?
Or if it's possible, please kindly teach me how to do.
Best regards.