Hello forum.
I am new to the Chart Pro part of Codejock, but so far I like what I see.
However, I have some issue that I cannot resolve.
My case:
I am trying to draw multiple pie charts in one control. The pie charts contain the same type of data, but for different objects (in my case machine states for different machines). The number of chart vary from use to use, so I want to create a "general" case that should fit most numbers of charts.
When I add more pie charts, they are added on the horizontal line, or vertical, depending on my configuration.
This works fine for a low number of pie charts.
But if I keep adding pie charts, I have no way of choosing where they go in the control. Because Codejock auto-sizes, the pie charts gets so small they are not drawn.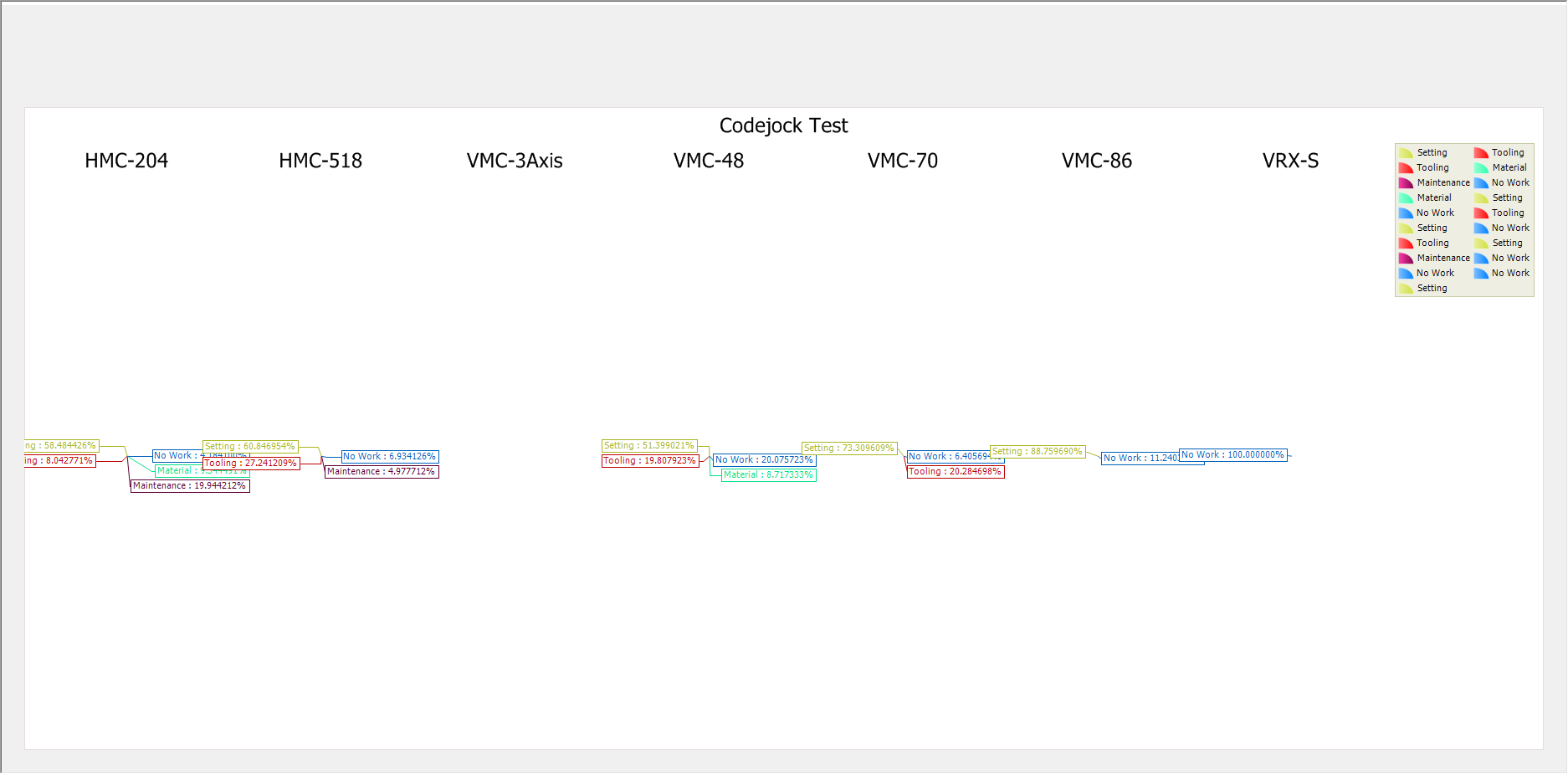 In short: Is there a way for me to manually move/place the pie charts? This would make me able to easily put them in a square grid.