Hello,
when i use the calendar control in an operating system localized in a language other than English, i.e. Italian, the control correctly display strings, day names etc... in Italian language except when the user choose Week view (not Work Week).
The strange thing is that this only occurs in the Exe application, while in VB6 debug mode the language is correct even in Week View.
The problem is reproducible with the Calendar Sample.
Just compile the exe of this sample and run it in an operating environment localized in a language other than english.
In the exe application with Week view the day names are in english, while the rest of the strings are in the correct language.
I've tried to force the resource file used by the calendar control but setting SuitePro.ResourceIt.dll (via CalendarGlobalSettings.ResourceFile property) does not solve the problem.
I'm using Codejock SuitePro ActiveX version 17.2.0.
Attached to this post there are 2 images that show the problem.

Week View (day names are in English):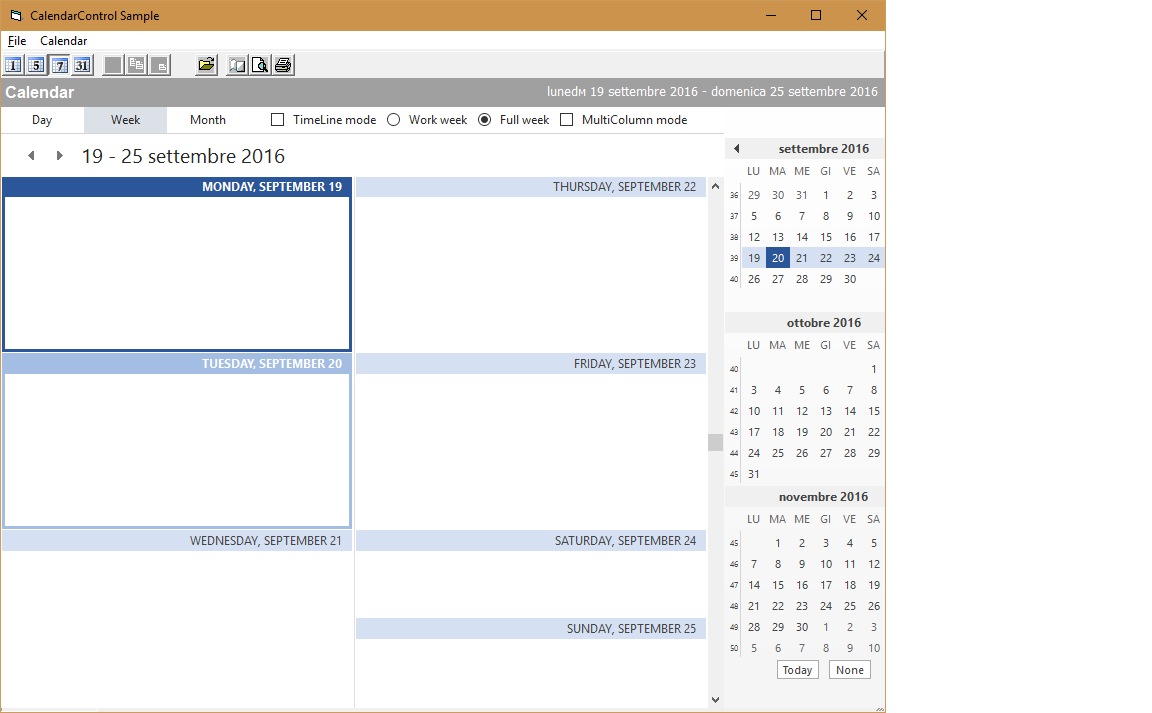 Work Week View (day names are in Italian):