Not sure where this goes, but I will post in "General"
I have downloaded the eval
Created an MFC MDI sample, using the VC Wizard
Adapted it following the instructions in the help file:
Chapter 4: Tutorials for Using Toolkit Pro v16.4
How to Create an Application that has Office Style Toolbars and Menus
The app works, but on Windows 8.1 the MDI Child windows retain the Xp look, ie buttons and rounded corners: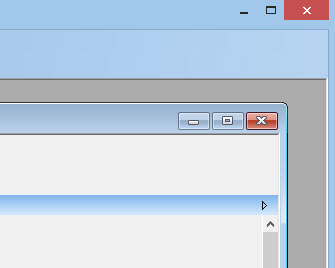 Any ideas?
VC2012 update 4, Xtreme ToolkitPro v16.4.0 (30 Day Trial)
Edit: After much googling and noticing that other apps act the same way, it now appears as if this is a windows issue. Windows is painting the MDI Child windows, using the Xp theme. Question is: Why? and How can we change it?