I have been using codejock version 13.3.1.ocx in a VB6 application.
I'm using only the pushbutton.
works fine in windows 7 and vista and XP.
I then upgraded to codejock 16.3.1.ocx thinking this would work in a windows8 environment.
I get an error massage as follows: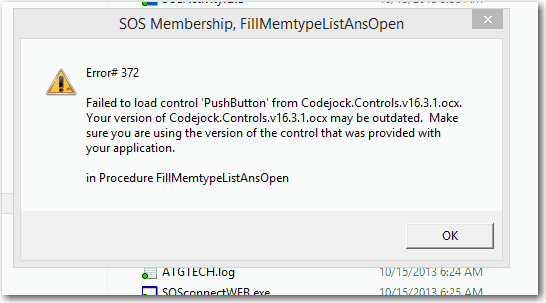 I did find where I need to include license information inside my vb6 app.
i tried this: (had no success)
SuiteControlsGlobalSettings.License = "Report Control Copyright (c) 2003-2014 Codejock Software" & vbCrLf & _
"PRODUCT-ID: Codejock.Controls.ActiveX.v16.3" & vbCrLf & "VALIDATE-CODE: XXX-XXX-XXX-XXX"
if I try to compile I get this message:
error 91 object variable not set.
Could someone please guide me to what I am missing?
Thank you