Hi;
I'm using the report control in tree like mode but have so, me problems to get the items positioned in a consistent way.
See screenshot: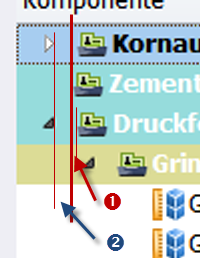 The symbols are not correctly aligned [(1) in picture] and the distance between the expand/collapse bitmap and the item images are too large [(2)].
Any ideas how to setup the control to solve this?
BTW: For this project I'm using the latest release 15.1.3 of the toolkit.