Personally, I'd like to be able to hide the CJ CommandBar (which we can do), and use my own because I want to have different icons, and even have the buttons on a different part of my interface (not necessarily directly connected to the PrintPreview window).
The problem is, we don't have programmatic access to the following:
1) CurrentPage, TotalPages
2) PagesShown (i.e. 1x2, 3x3, etc... tiles of pages)
3) Working ZoomState Property*
Then we could do everything the current toolbar does, but customized to fit the look of our own apps. We could also then extend the functionality as required.
* ZoomState breaks the PrintPreview for me - if I set to to 100 for example, I get this output: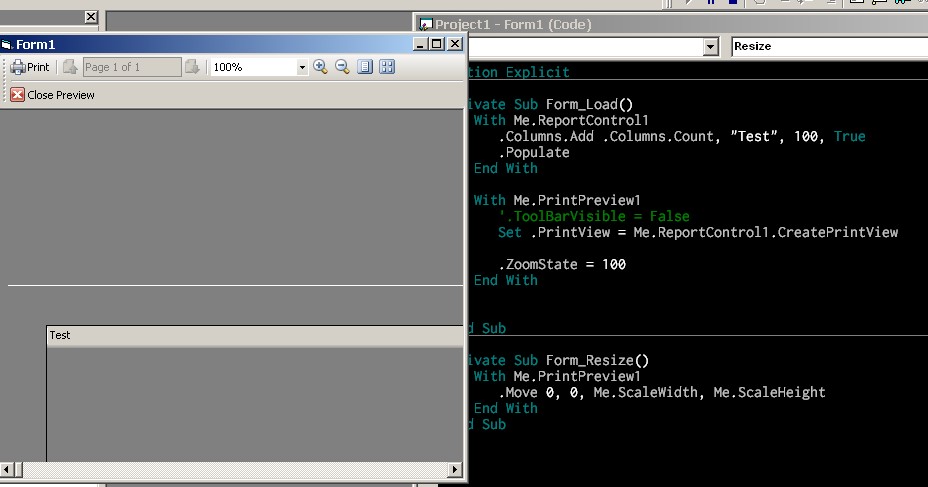 But if I click on a Zoom level in the CommandBar, I get the expected output: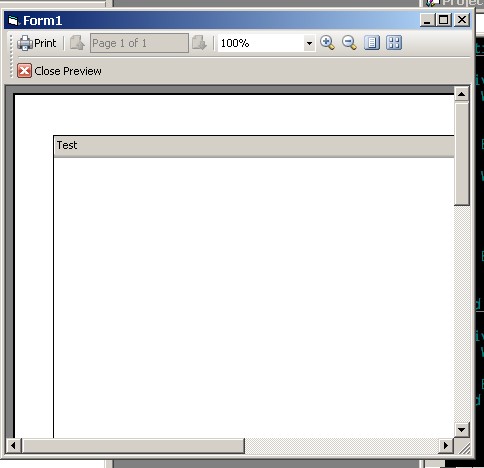 So, this needs to be fixed :(